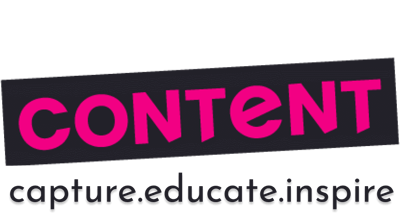 "I just want everyone to perform
like my top sales people"
No problem.
30% OFF ALL CONTENT
CREDITS CAN BE USED IN 2024
NEW & EXISTING CUSTOMERS
ENDS DECEMBER 15TH
Reach out for more details: content@fuseuniversal.com
We believe the
e-learning course
has failed
Apart from the benefit of mass distribution, 'traditional' e-Learning has been unsuccessful in properly addressing the issues it was actually designed to solve.
It's time to move away from those cumbersome production cycles and ineffective outcomes. Learning has become synonymous with e-Learning courses that have over-promised and under-delivered, yet online learning has the potential to be so much more!
Fuse Content's unique production process ensures consistent best practices across your organisation by bottling the greatness of your best people.
Our firm belief is in creating passionate, authentic, relevant content that's easy to access, raises engagement and directly influences retention rates.
Bite-size content

created for you
Our bespoke bite-size content can be embedded into courses, used separately as coaching or mentoring tools via sharing, or used individually as learning resources at the moment of need which are surfaced through fuse's powerful search capabilities.
Our core responsibility at
fuse Content
We collaborate with subject matter experts and key stakeholders from diverse, global organisations; evaluating their current e-learning and proposing creative, engaging, narrative-based bite-sized learning solutions.
Or alternatively educating our customers to craft content themselves in line with our modern content strategy.
All content by fuse Content is bespoke
All of the content designed, produced and delivered by fuse Content is bespoke.
Bespoke to your brand, your business and most importantly your learning objectives and business outcomes.
fuse Content's original production process has four core benefits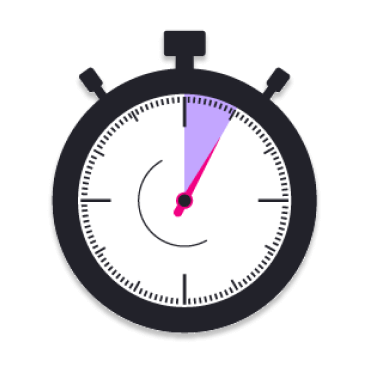 Speed
Our unique approach enables us to produce material twice as fast as traditional e-learning. By utilising the people you have within your business as the subject matter experts means that the extraction of knowledge to distribution is usually the same week or even the same day.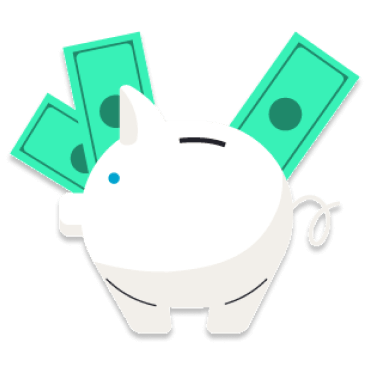 Cost
The high price associated with e-learning usually means it's not often a scalable affordable solution. We produce cost-effective content, through a far more simplified process that enables customers to get far more for their budget.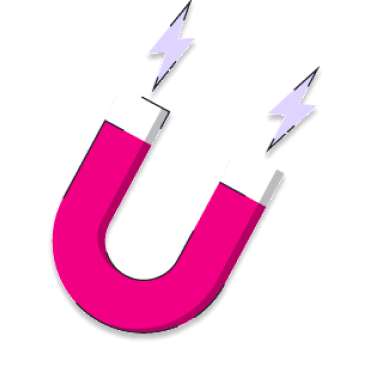 Engagement
Our philosophies around content creation ensure unprecedented levels of engagement. Recently, we've raised engagement levels by 3600% across our customer base meaning we guarantee audiences will like, re-share and watch again thus multiplying the value of your investment in content development.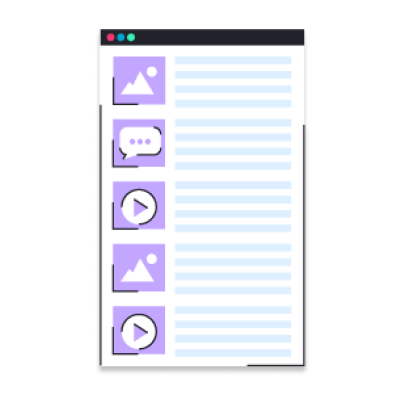 Delivery via the fuse Platform
fuse has a suite of AI from the biggest tech giants in the world that works beautifully for bite-sized video. This includes automatically transcribing video to text, and automatic tagging of content which results in the creation of smarter more personalised feeds and accurate search results - whether that's finding a course or video or extracting the answer from within the transcript of a video itself.

This enables learners to learn at work just like they do at home.
But fuse goes one step further by predicting the perfect micro-learning resource to help learners in context to their current task.
And for those where language is a barrier, fuse will automatically transcribe and translate the subtitles of content into 50 languages. We even offer a service to add AI voice translation to each video in each language at a fraction of the cost and time compared to conventional audio localisation methods so cost is removed as a barrier. This enables everyone from everywhere to learn in their mother tongue.
It's this combination of modern content and modern platform that allows our clients, which are made up of millions of people across hundreds of brands, to move from training organisations to learning organisations.
A trusted partner
to global organisations: